Boat Show
Flying a private jet into Fort Lauderdale for the weekend? The ?Yacht Capital of The World?, Fort Lauderdale, is hosting something big! Make sure to stop by the much anticipated 53rd Annual International Boat show. The show will be held between October 25th and October 29th. If you can?t make this show, visit the Miami International Boat Show in February, 2013 or the Palm Beach International Boat show in March, 2013!
This amazing show gathers an extensive variety of yachts and vessels, displaying everything from smaller family style boats to the extraordinary 200ft+ super yachts with major brands like Hatteras and Azimut.
The Fort Lauderdale International Boat Show also exhibits a wide range of yacht builders and designers, as well as exotic cars. What a fantastic view from a private helicopter charter or checking out the 3 million square feet of space utilized at the show as you fly into town on a private jet.
If you are planning to attend but are concerned with the amount of walking, The Boat Show has arranged a large network of shuttle buses, water taxis, and riverboats to facilitate transportation for the attendees.
To book a last minute private jet or helicopter charter to visit the event, please call us or fill in the ?Request a Quote? form above.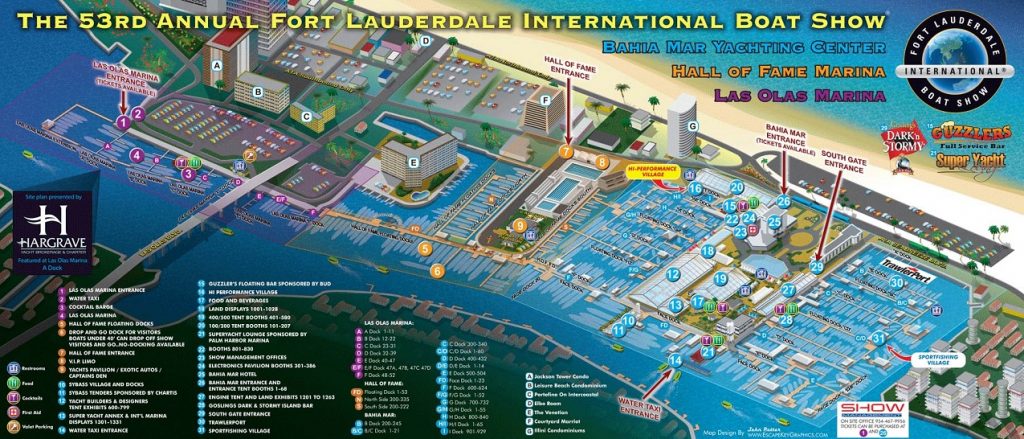 The picture above is property of the official show management company. For more details about this amazing event in Fort Lauderdale, please visit the official website.